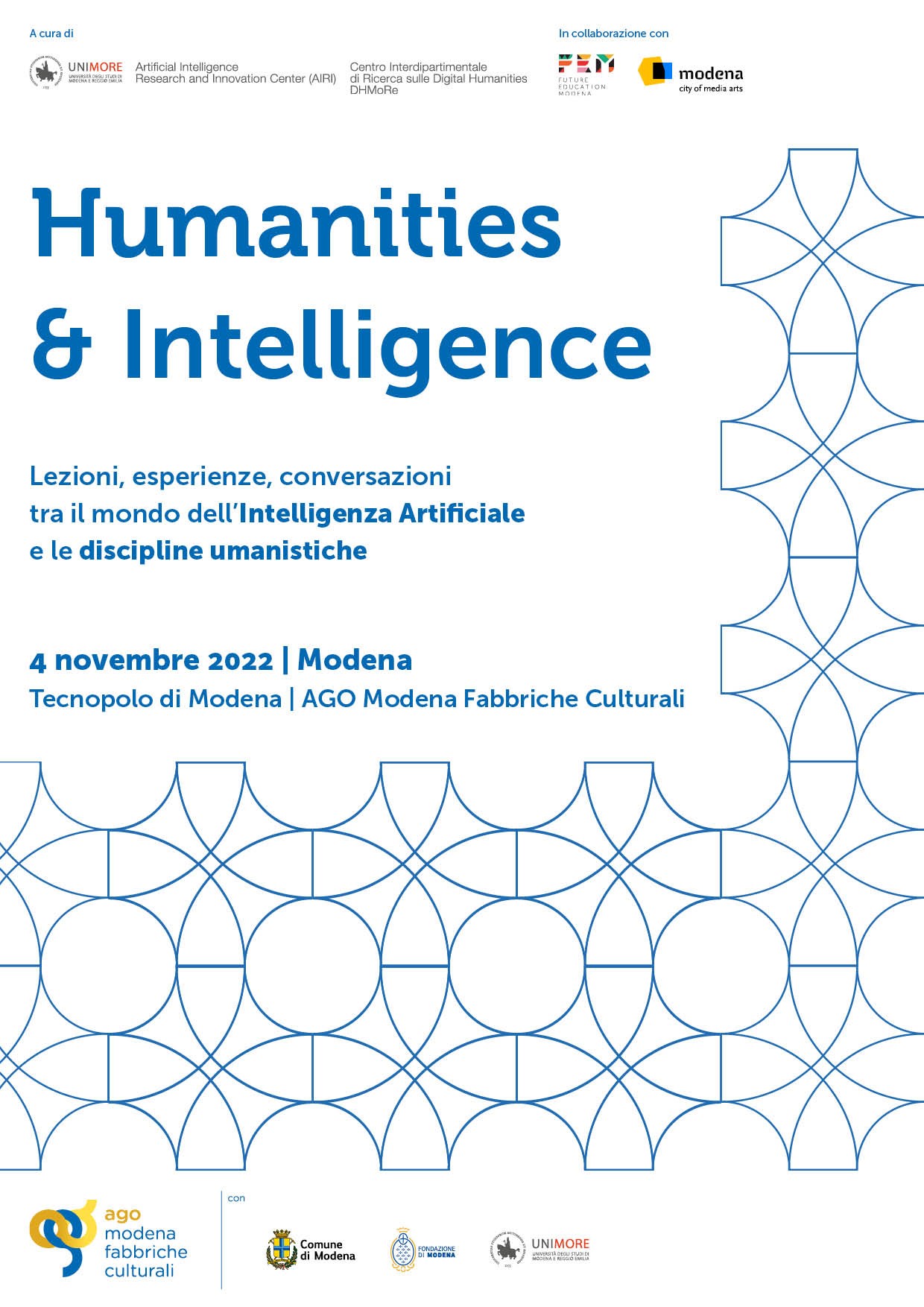 Modena
We are proud to announce the 'Humanities & Intelligence' event, wich will be held on the Sala eventi at the Tecnopolo of Modena (Via Vivarelli 10/1) on November 4th, 2022, from 9:30 a.m. to 1 p.m.
The event will feature an exceptional parterre of scientific talks by distinguished researchers in the fields of Artificial Intelligence for cultural heritage and social challenges, like Mubarak Shah (Center for Research in Computer Vision, University of Central Florida), Enrica Filippi (Principal Engineer, Core Machine Learning, Google.com), Alberto Del Bimbo (Media Integration and Communication Center, University of Florence) and Maurizio Ferraris (Labont – Center for Ontology, University of Turin).
The event will be followed in the afternoon by dissemination workshops on Artificial Intelligence and Cultural Heritage, at AGO Modena.
The complete program can be found on the event website https://humanitiesandintelligence.com/
---